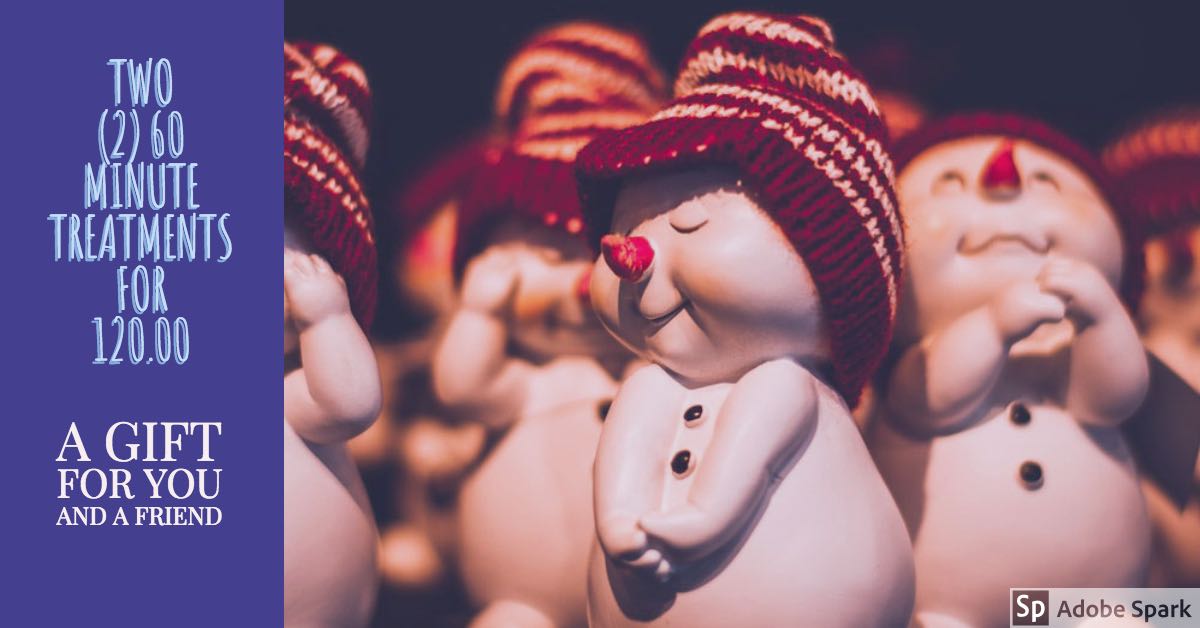 SPECIAL discounts for the holidays.
Purchase Gift Certificates that are
available at discounted prices
now through December 30, 2018
- - - - - - - - - - - - - - - - - - - - - - - - - - - -
Holiday Specials!
Winter Massage Special
Two 60 minute treatments of your choice
for just $120.00
Letting go of stuck energy before the New Year now is a good time to awaken to our inherited enlightenment and manifest our destiny for the year to come.
Possibly a massage with an aromatherapy oil just for you mixed with sea salt scrub to help release toxins out of your lymph system. Our Hot Stones can help release tightness and tension, as the warm stones relax your neck and shoulders. Relieves tension, headaches, neck pain, TMJ and whiplash. All treatments enhance your bodies natural ability to heal itself.
Escape for a mini vacation on your own island while you receive relaxing cranial and let go of the thinking mind.
Call to schedule 609-492-4906
Mail Check to :
Island Wellness Center
2517 Long Beach Blvd.
Spray Beach , NJ 08008
Many Blessings to you and your families,
Malia, Greg, Monika, Jakki, Jim, Suzanne, Michael and Sue