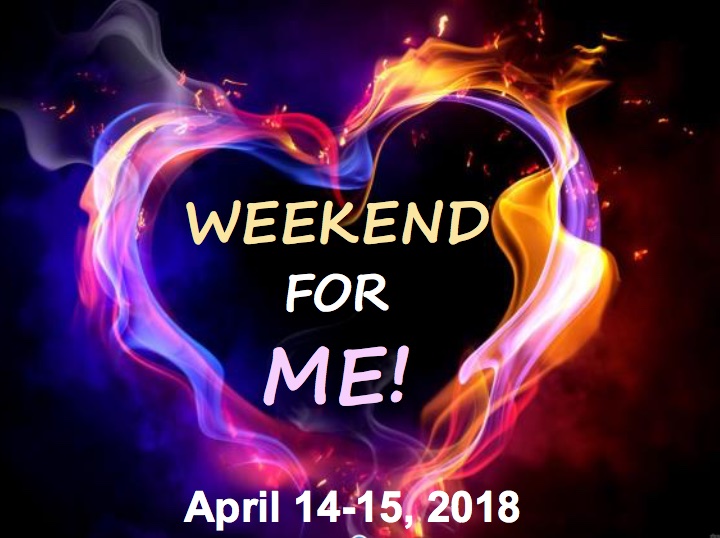 Take some time for yourself at our
rescheduled upcoming women's retreat April 14 and 15th!
Take a TIME OUT with a SELF LOVE retreat at the Island Wellness Center! Join us for a weekend of transformation: relaxation, pampering, awakening, replenishing your energy and unleashing your inner smile on SATURDAY, April 14th from 9-5 with healing sessions available on SUNDAY April 15th. If you are unable to attend, this retreat can also be done remotely from your home with an internet connection.

In Person: $99 (includes lunch and materials)
or
Remotely: $75 (for a retreat experience via internet)

*Healing sessions also available on Friday and Sunday
*Lodging available as well, see below for details
SELF-LOVE retreat at the Island Wellness Center!
This weekend includes:
Group Spiritual Coaching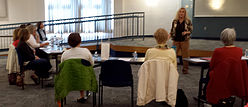 Including group sessions to learn:
25 ways to show yourself more love
About the law of attraction and getting what you want
How to stand in your power
Communication skills
Discussion on relationships
Ways to handle and prevent stress including use of essential oils, acupressure, massage, mindfulness etc.
Meditation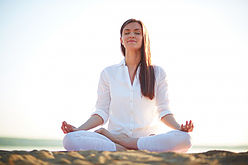 Aimed to deeply relax and quiet the mind, our meditations will be a chakra
balancing session with essential oils and a heart opening meditation to access the
heart's desires and intuition.
Yoga and dance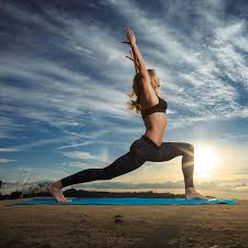 We will do a mixture of yoga and chi gong to wake up energy and
personal power. If weather permits, we may do this on the beach.
To loosen the joints and explore how our own bodies move and feel a sense of
freedom with the Soul Dance.
Playtime: Arts and crafts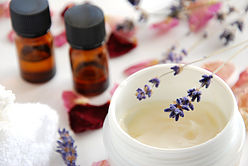 You will have the opportunity to make your own custom aromatherapy
product, a bead bracelet to remember the weekend and vision boards. Please bring pictures of yourself doing what you love.
Relaxation time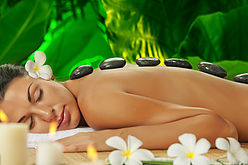 We will be exploring ways to pamper yourself, to handle and prevent stress including use
of essential oils, acupressure, massage, mindfulness etc. Sunday is a free day for
personal time to receive treatments, go for a walk on the beach, and journal.
Therapeutic Massage
Available pre-retreat Friday and post-retreat Sunday
Massage/ bodywork sessions may include: swedish, deep tissue, Jin Shin Do, craniosacral therapy, reiki, hot stone massage, cellulite massage, facials. You may also pair this with a body scrub, seaweed body masque, dry body brushing, sea salt and essential oil bath or steam sauna done right on the table (it's wonderful!). These treatments must be reserved in advance.
‌Option 1: 1 hour massage/bodywork session + body scrub, hot towels and rinse off or + steam sauna= 90 min= $100
Option 2: Body scrub or masque, steam sauna, 30 min massage= 90 min= $ 100
Option 3: Body scrub or masque, bath or steam sauna, 30 min massage= 90 min= $ 85
Option 4: 1 hour massage/bodywork combo (dry brushing optional)= $ 75 Add bath+ $10
Option 5: 90 minute massage/bodywork combo (dry brushing optional)= $ 120
Option 6: 30 minute massage/bodywork= $40
Option 7: 45 minute massage/bodywork= $ 60
Intuitive Readings & Coaching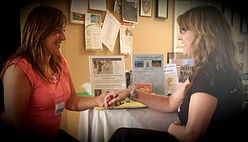 Customized aromatherapy: get a custom blend for your personal physical or emotional needs.: $45
Intuitive reading: get a reading to explore what is going on with someone close to you or for yourself. For a reading of another person, please bring a picture of them. This typically take 20-30 min.: $20
Spiritual counseling: one-one session to explore the deeper sources of your challenges and find resolution. $55/ 1 hour
Lodging Info:
We are offering lodging at the Island Wellness Center, single occupancy is $55/night for a king or queen room, or $40/double with a twin bed. Space is limited to 6 occupants, so please reserve in advance. There is also lodging nearby for $110/night at Drifting Sands Hotel. We're happy to match you with a roommate to share expenses.
All treatments, workshops, and yoga will be provided by Jakki Gioia and Malia Murphy.
For more information about Jakki you can visit her webpage and see her bio here or see her work on her YouTube Channel here. Malia's bio is available on the IWC website here.
JOIN US and Do something FUN for YOU!Don't want to pay online? Call Jakki at (410) 399-9737
or the Island Wellness Center to arrange payment.Click Here and Register
ENROLL NOW and receive a special bonus gift absolutely FREE!
YOUR CHOICE OF: PAMPER with LOVE GIFT SET
or 50% off a healing session with Jakki.
HURRY! THIS OFFER EXPIRES SATURDAY, MARCH 10TH!
Click here to SIGN UP by 3/10 and Receive a FREE gift!