Come Join us on Wednesday,
July 11th from 6:00 pm to 9:00 pm
in Spray Beach
For an evening of treating your body
to opening up of the Qi and circulation via energy points
using 'Windows of Sky' method of Jin Shin Do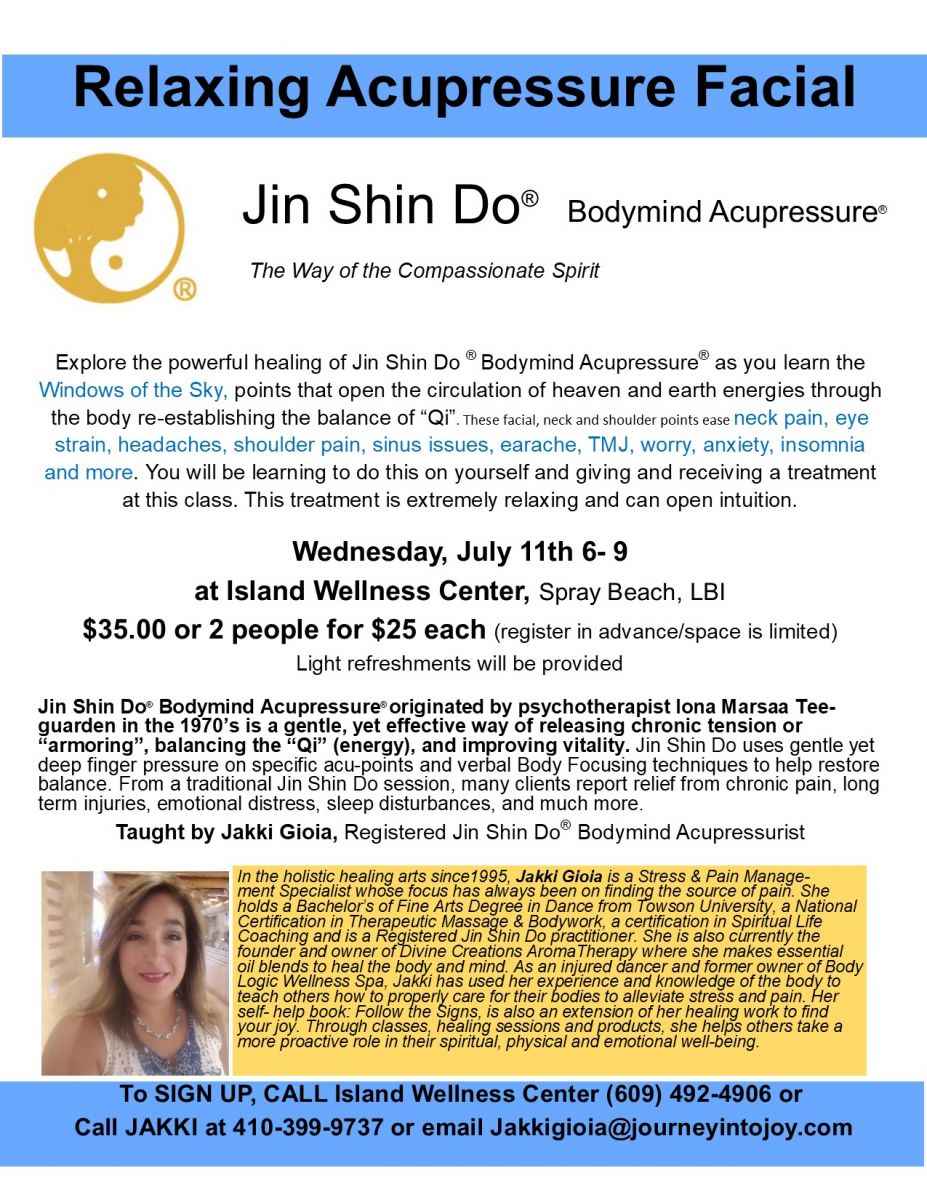 2517 Long Beach Blvd.
Spray Beach, NJ
609-492-4906
$35.00 per person or $25.00 each for 2 people.
Light refreshments will be provided.
Call the Island Wellness Center to register today, space is limited.