In Person or On-Line Reiki
Training and Certification
With Malia, Reiki Master and Teacher since 2004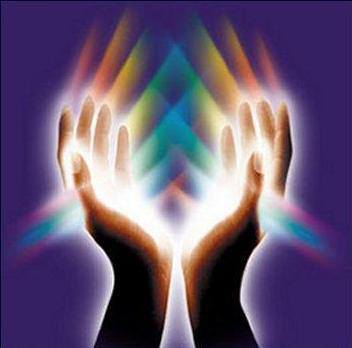 REIKI Level 1, REIKI Level 2 & Master REIKI Level
Reiki Level 1 - Attunement, Training & Certification
Reiki means universal energy. It is an ancient healing art rediscovered in the mid-19th century by Dr Mikao Usui. Receiving Reiki initiates a healthy rebalancing, creating a sense of wellbeing. Reiki is safe to use anytime, anyplace in any situation and it's for anyone who wishes to learn, whatever your age, education or belief system. Learn the history of Reiki and how to ground oneself and protect oneself from negative energy. Learn to clear yourself, your space and ground yourself.
Malia's reiki level one was a highly transformative day. From grounding with essential oils to cleansing our energy in the ocean, this spiritual experience was like none other. Malia instructed us with wisdom from her past, along with reiki history itself. Her presence allowed me to feel loved and welcomed, and she helped to expand my spiritual knowledge. It was an enlightening day as we all connected to our highest selves on the beach. I recommend the reiki level one to anyone interested in spirituality and energy work!
-Megan Pawlowski
Reiki Level 2 - Attunement, Training & Certification
In Level 2 Reiki Training, you will be given the Reiki symbols. You will gain a deeper understanding and learn more creative ways in which to use Reiki, like distant healing. Learn to treat yourself or others and channel the healing energy through your hands with your pure intention to create emotional, physical, and spiritual well-being. Allow the energy to flow and help relax your nervous system to move out of fight or flight and into homeostasis, Leaving you feeling renewed, centered and balanced.
Class will be On-Line or In person in Beach Haven, NJ
Master Level Reiki - Prerequisite: Reiki 1 and Reiki 2 - is taken when the student is ready to deepen their practice and knowledge of Reiki after about a year of receiving Reiki Level 1 and Level 2 Certification and Attunement.
Master Level Reiki is for those who wish to learn more sacred teachings and tools and create a deeper understanding and feel guided to teach the sacred art of Reiki and pass on the knowledge and lineage of their master teachers on to their students.
Also Master Level Reiki is for those who want to receive the knowledge, attunement and upliftment and are not interested in teaching others.
Fun Kids Reiki Level 1 - Includes: Fun Kids Reiki Level 1 Coloring Booklet
About the history and knowledge of Reiki. Drawing Body maps.
Fun Kids Yoga
Bringing attention and awareness to their own energy
Through learning breathing practices.
Learning how to ground and create safe space.
Fun Kids Reiki Level 1 Attunement & Certificate
2- 90 minute gatherings = total 3 hours
Age group appropriate, around 6- 11 year olds.
Reiki classes are offered individually and in groups or for your own private group, co-workers or family. Reiki 1 & 2 are offered in a one day 5 hour class or two (2 1/2 hour) modules, for $99 each, or $150 for both. Kids Reiki classes offered in 2 modules of 90 minutes each or one module of 3 hours, age appropriate for $75 or 2 children for $100.
Master Level is offered in 6 - 2 hour modules = 12 hours or more for $330.
In person or On-Line zoom on

More classes to be scheduled in April and May
After studying the lessons, you will also receive on line mentoring sessions for 3 months + 2 more modules of 2 hours each added in the spring and then you will receive the Reiki Master Attunement.
Anyone who is a serious student and feels guided to take this training and
who is financially stressed may apply for a discount or a work exchange.
Please call the Island Wellness Center
to schedule or with any questions,
since sometimes I may not see your email.
Island Wellness Center, 609-492-4906