Clare Stelling
Dancer, Musician, NJ Registered Licensed Massage therapist

and Certified Pilates Instructor
Clare, grew up in the 70's, in a house filled with all kinds of music and dance. She began a lifelong passion as a dancer at age five, studying ballet and Contemporary Dance throughout high school and college and received a BFA in Theatre Arts/ Dance from Emerson College Boston, 1985. She danced professionally in Boston and New York for 2 years. Foot, ankle and back injuries brought her performance aspirations to a pause. Inspired by the progress of her own therapy, she went back to college studying Anatomy, Chemistry, Physics, with aspirations for a Master's degree in PT and successfully built a credentials as straight A student!
Clare moved to LA in 1995 to work as an apprentice at Long Beach Memorial Medical Center with Physical and Occupational Therapists while attending Cal State Long Beach studying psychology. Clare was advised by her mentors, to explore the field of Massage Therapy and she enrolled in the Massage certification Program at California Healing Arts college 1996, completed in 1997, specializing in Sports, Deep Tissue and Swedish massage. Her education continued with a Pilates Certification through Physical Mind Institute from 1998 to 2000. For the next 20 years Clare continued her journey as a massage therapist with certifications in Acupressure, Shiatsu, Pre-Natal massage, Aromatherapy and is a Reiki practitioner.
In May 2019, Clare moved back to her childhood summer home near LBI. She has had the pleasure to be affiliated with many local studios who have embraced and welcome her. Clare teaches Pilates mat and apparatus integrating her background in dance, yoga, massage therapy, Qi-Gong and Reiki. Clare is not only stronger now than ever, happy to be back to dancing and performing regularly, but is also filled with GRATITUDE. Clare currently performs as a singer with several Rock cover bands from Rockland to Ocean County.
Whether practicing massage or teaching a class, Clare facilitates you to return to the joy of pain-free movement, and elevate the amazing body you already have, with focus, compassion, and Love!!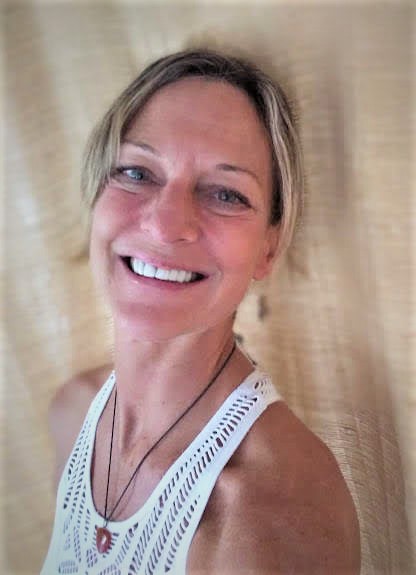 ~I am not defined by my injuries, nor my success, but the Journey that keeps me Going! ~