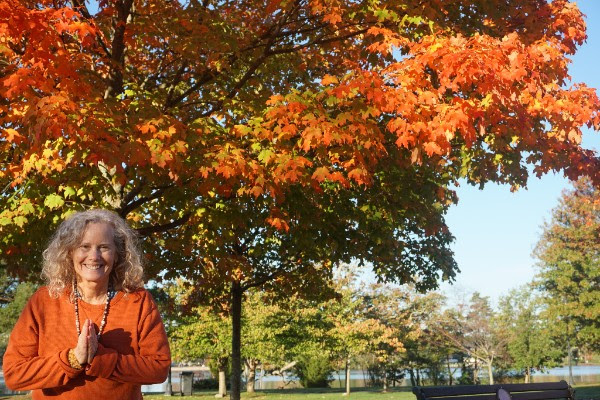 During the season of Thanksgiving, we want to express our gratitude for the many gifts we have received. By giving us the opportunity to get to know you and sharing your life and gifts with us, you all have enhanced our lives.

We want to let you know, that Island Wellness Center will remain open even though the property where IWC is located is for sale. Not to worry...

We are open now and through the winter as usual by appointment only. Whenever the property is sold, we will still be here on Long Beach Island, just at a different location. We will keep you updated of any changes.
- - - - - - - - - - - - - - - - - - - - - - - - - - - -

NOW is the time to purchase our SPECIAL discounted treatments for the holidays. Gift Certificates are available at a discounted price now through December 30.
- - - - - - - - - - - - - - - - - - - - - - - - - - - -
Holiday Specials!
Winter Cocoon Steam and Massage
90 minutes for just $85 Let go of stuck energy before the new year with an aromatherapy oil just for you mixed with sea salt scrub, or detoxifying mud or seaweed to release toxins out of your lymph system. Be cocooned in a steam sauna, while laying on the massage table and visualize the warm sun heating your body. Escape for a mini vacation on your own island while you receive relaxing cranial and let go of the thinking mind. Rinse off in the shower provided for you in the massage room and let all your cares go down the drain. Dry off and back on the table to be massaged with our very own Island Wellness Center Blend of Body Butter.
Couples Massage Special
Two 60 minute Swedish massages for $120 or
Two 60 minute Deep Tissue massages for $140
Relax together with soothing touch with your partner, friend, mother/ daughter. Enjoy the time shared in a peaceful environment.

Hot Stones for Shoulder, Neck, and Head
45 minutes for just $45
Release tightness and tension, as the warm stones relax your neck and shoulders. Rebalance your Brain with Cranial techniques and let go of your thoughts. Relieve tension, headaches, neck pain, TMJ and whiplash. Rebalance your cranial rhythm and enhance your bodies natural ability to heal itself.

Many Blessings to you and your families,


Malia, Greg, Monika, Jakki, Jim, Suzanne, Michael and Sue