Revitalize and Rejuvenate: Heal the Healer Within Retreat



Dates: 4/5/24 - 4/7/24 San Diego, CA

A Weekend Retreat near San Diego. Liberty Arising is near San Diego, nestled among ancient oak trees, boulders, and caves on 165 Acres. Come to Reconnect with your true essence in Nature.
CREATE SPACE and GRACE in a kind, compassionate community with Yoga, QiGong, mindful meditation, nature walks, and fun pool time. Learn health & wellness tools: acupressure, hot packs, breathwork, reflexology, grounding, and safety techniques. Yummy food is provided.

Location: Liberty Arising Healing Sanctuary, 585 Jewel Valley Rd., Boulevard, CA 91905

Arrival time: Please plan to arrive between 4-5 pm on Friday, Departure time by 1 pm on Sunday

Co-Hosts: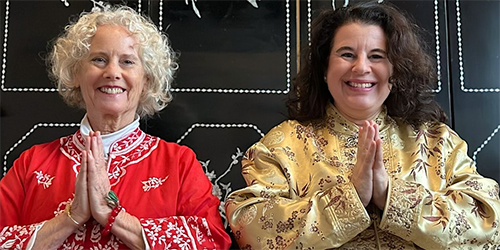 Malia Murphy, Founder & Director of Island Wellness Center; Iwc.massagetherapy.com, 609-492-4906
Dr. Deb Davies, DACM, PUSH Professionals; hello@pushprofessionals.com

Pricing: Ranges from $395 - $475

Accommodation choices: tent, dorm, or a private room.
Call Malia w/ Any Questions: 609-492-4906