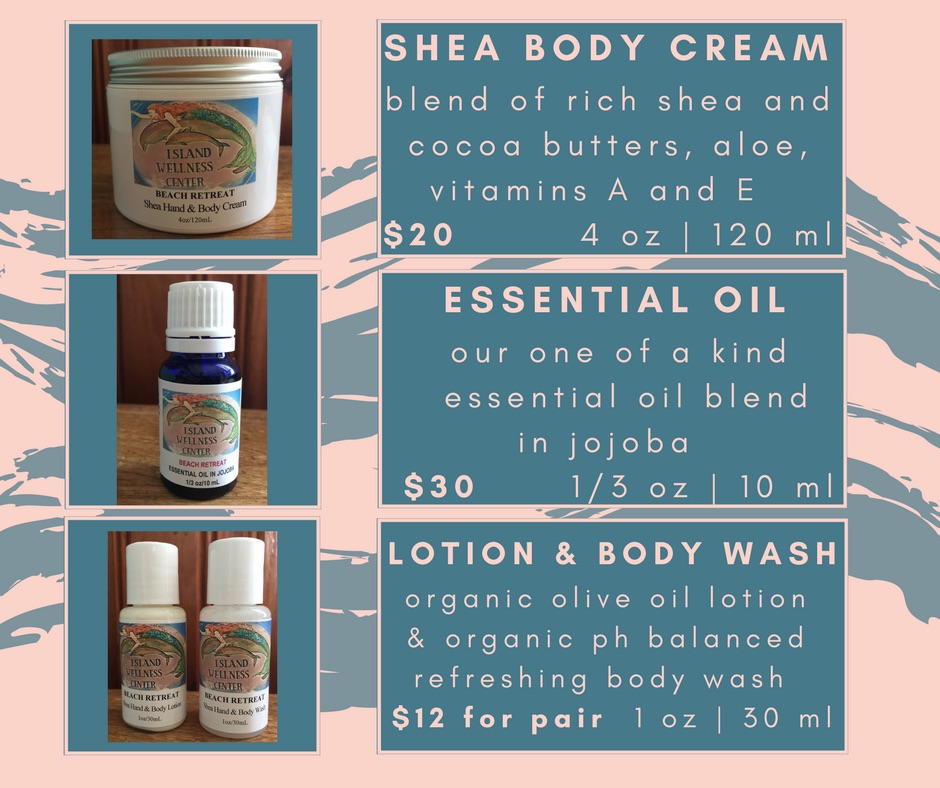 We are very excited to introduce our new line of Island Oasis Products created by Jakki !!
Malia, Greg, Jakki, Monika and Michael meditated together to combine our group energy and infuse our healing essence into this essential oil blend.
The Island Wellness Center's new line of products balance all of the chakras, ground, relax, uplift, awaken the intuition, relieve depression, assist self-confidence and awaken the spirit.
The blend is infused into nutrient rich shea body cream, organic olive oil lotion and organic ph balanced body wash. We also have our essential oil blend available for use in diffusers, bath water or to wear as perfume or add to lotion of your choice. Our blend contains orange, pine, patchouli, lavender, jasmine, ylang ylang, frankincense, rosewood, spruce, coriander, cinnamon and nutmeg.
All are gluten free, paraben free, sulfate free, artificial color and fragrance free, mineral oil and petrolatum free.
Only healthy, natural ingredients!
If you have already left the the island, we are happy to mail the products to you, just give us a call to order at (609) 492-4906.